just in case if you don't know me...I am Amit Agrawal, an Indian and an Arien. I live at New Delhi i.e. as famous as me ;-) so no more details...
I born and grew in a small town, Raigarh (located south-east to central India) where I did my schooling.

I did my Engineering from KITS (named after Great Sanskrit Poet, Kalidas), Ramtek at Nagpur (located at center of India). I was part of 94-batch (am proud of being part of its), completed my Engineering in 1998.

Once done with my formal education, I started my career as a Software Engineer/ Programmer using C++ as primary Language. worked over a year in VC++ and C/C++ on Windows NT and Sco-Unix than joined java revolution around march 2000.

Got my Sun's Java Certification (Programmer Level) on May22, 2000 with 90% marks which boosted my confidence with java and started using it as my primary language for software development (but C++ is still not a secondary language for me, I just adore it and can say without a hitch that it is the most powerful programming language).

As far as sports are concern I love all those sports I can play in an AC room, as I don't like getting myself dirty however I love watching others doing so.

My favorite magazine is Readers Digest and favorite time of the day is early morning (time just before the sunrise). However I am able to make it to my favorite time on very few occasions (mainly on the days, I am able to keep myself awake till then).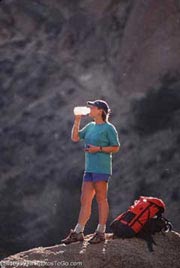 Cauz of My Arien nature, I never thought that I would be spending most of my awaken hours in front of computers sitting at same place!! But, thats my life now.

But no worry, recent trends in IT Industry seems to lead people like me to some other (may be better) way of living our lives !!